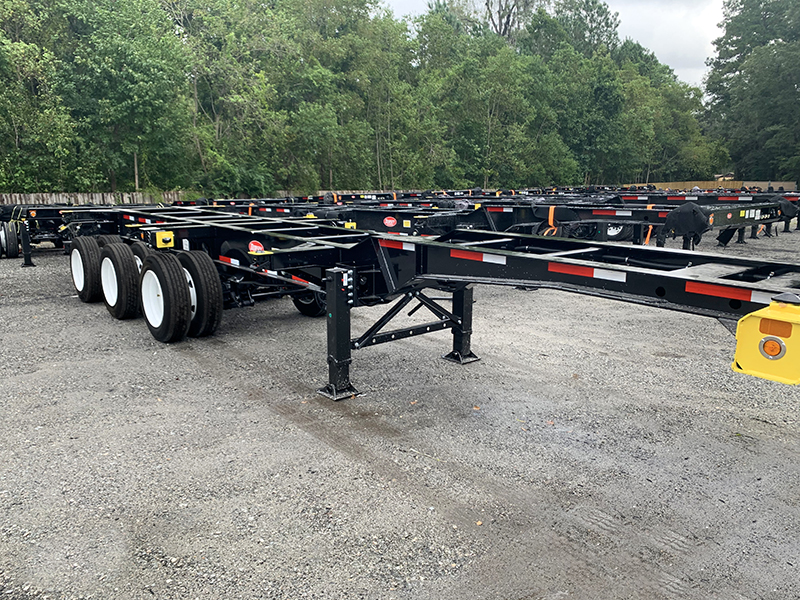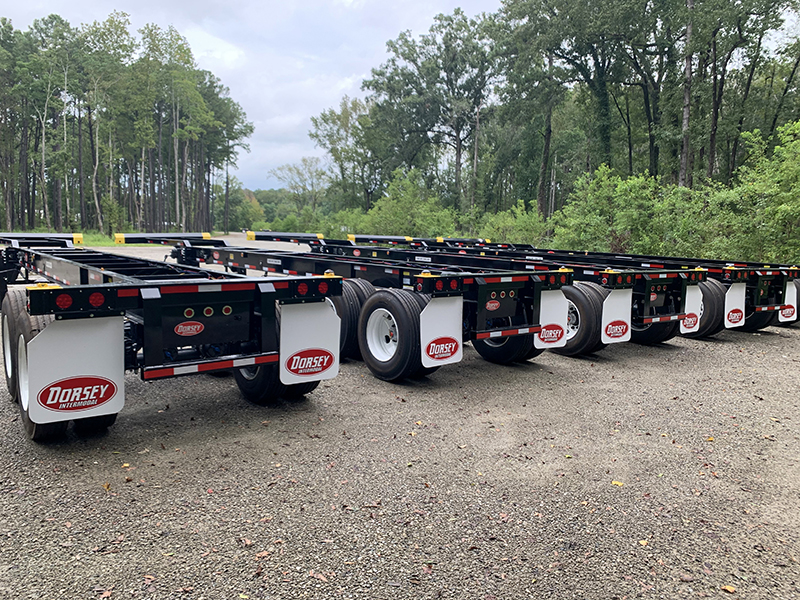 Pittsview, Ala. — August 14, 2020, Dorsey Intermodal recently expanded its relationship with Freightliner of Savannah, now a flagship dealer partner. Freightliner of Savannah has committed to maintaining a large supply of Dorsey's complete line of marine and domestic chassis for the Georgia market.
"Freightliner of Savannah is family owned, doing business in the industry since the 1980s, and they've already been a member of our dealer network for a couple of years," explained Dorsey Intermodal VP of Sales, Ed Gill. "Like Dorsey, they believe in quality and integrity, so we're pleased to advance our partnership with them."
Dorsey Intermodal is a premier provider of 40-foot gooseneck and 20-foot slider chassis along with other domestic and marine intermodal models, available at dealers from Texas to Massachusetts.
"With locations in Savannah, Augusta and Dublin, Freightliner will help expand our presence across the state of Georgia, and they also reach markets in Charleston, South Carolina and Jacksonville, Florida," said Gill.
In addition to Dorsey Intermodal's chassis, Freightliner of Savannah offers its customers an array of trucks, trailers, parts and service, including 24-hour road assistance.
###
Dorsey Intermodal, a division of Pitts Enterprises, is a top 15 trailer manufacturer in the U.S. We are a premier provider of marine and domestic chassis with unmatched flexibility in design and specifications. Based in Pittsview, Alabama, Dorsey Intermodal is located within 300 miles of four major ports and 500 miles of three others.